125, Rue Montmartre "Discography" Lp (180 gram blue w/mix marble color)
$

19.00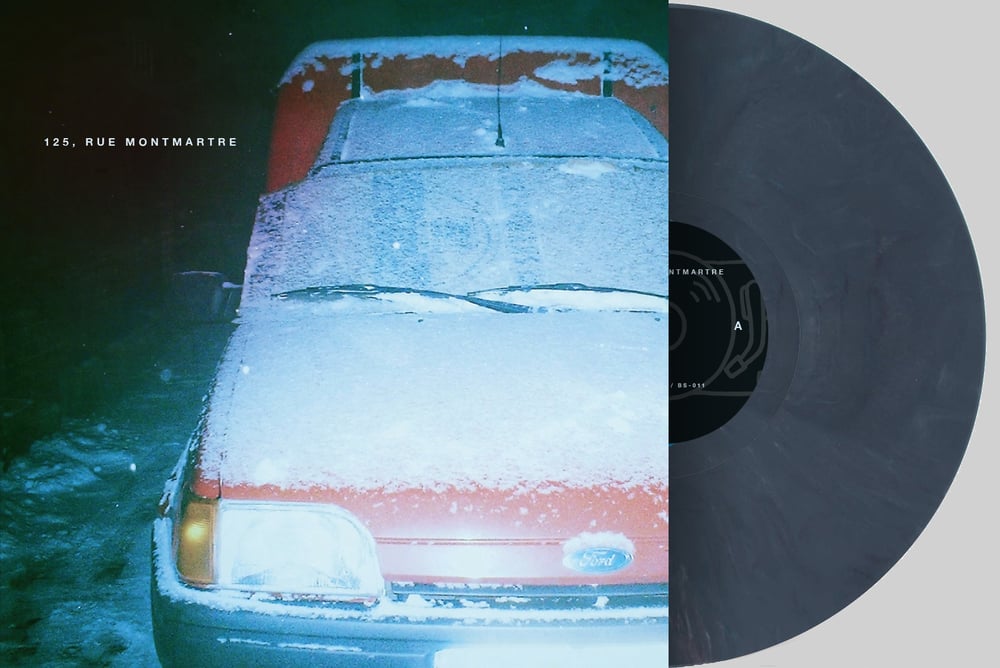 125, Rue Montmartre "Discography" Lp on 180 gram vinyl blue w/mix marble color. Pressing of 400. 150 will go to the US and 250 to Europe.
Pressed in Germany.
125, Rue Montmartre was a emotional hardcore band from Bielefel , Germany and were active between 1999 - 2001. They performed an eclectic form of hardcore with the added elements of shoe gaze and noise. During their short existence, 125, Rue Montmartre put out a s/t seven inch, a split seven inch with Maggat and contributed some songs to a couple compilations.
Songs were mastered from the original recordings and sound terrific!
The band was: Kerstin, Lars, Philipp, Thomas, David.
8-song discography LP (180 gram black vinyl) pressed at Matter of Fact in Güstrow, Germany.
Split release with the wonderful folks at Thirty Something Records out of Germany - www.thirtysomethingrecords.com
EU folks - please get in touch with them.
Original releases:
1: Previously unreleased
2-3: Split w/ Maggat (7", The Disappointed´s Love Letter, 1999)
4: Ageha Compilation (7", Tomte Tumme Tott, 2000)
5: Achtung Autobahn Compilation (CD, Swing Deluxe/Rental Car Vacation Records, 2000)
6-8: s/t (7", Tomte Tumme Tott/Bachelor, 2000)
Recorded 1999/2000 by Nikolai Potthoff in Bielefeld